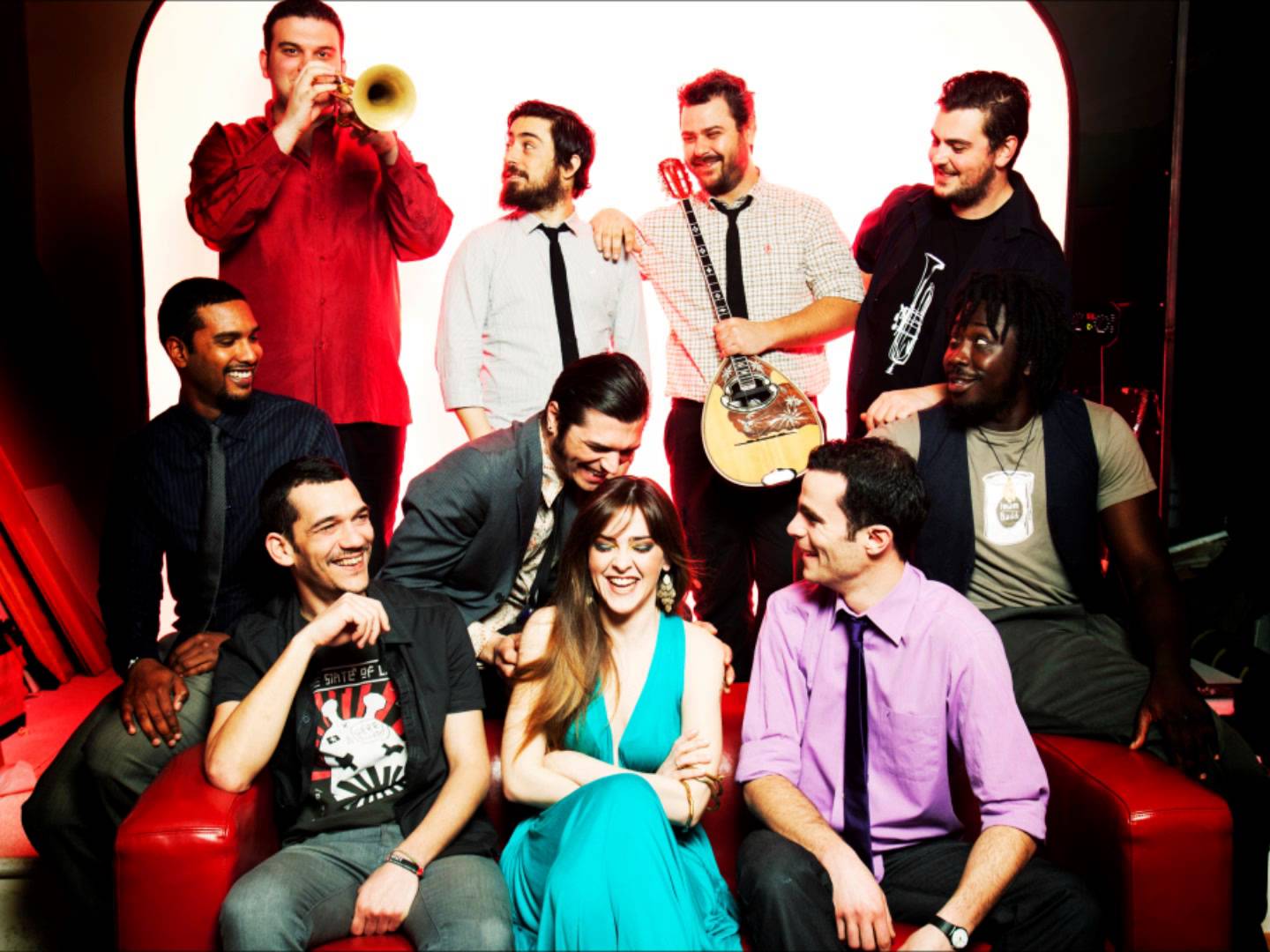 Imam Baildi is a very popular Southeast Mediterranean dish consisting of aubergine stuffed with onion, garlic, and tomatoes simmered in olive oil. It is a similar fine blend that brothers Lysandros and Orestis Falireas and their band do – only in music!
Their sound is a unique urban blend of old Greek Music with new orchestration, production and remixing techniques.
Their first two albums were the first alternative urban Greek musical projects to mark their way in Europe with two top positions in the European World Music Charts.
Their recent release Imam Baildi III, is a bold crossover ranging from the Morricone-inspired "Rider", to the cha-cha meets mariachi flavor of "Argosvinis Moni" and the climactic shake – your – booty effect of "Baila Cifteteli". The nostalgic "Simioma", one of the album's singles came in 2nd in Funkhaus Europa's contest for Best Global Pop Hit 2014.
After extensive club tours in Europe, and slots in major international festivals including Roskilde (photos), Sziget (video), Montreal Jazz Festival (photos), Lowlands, Transmusicales de Rennes & South by Southwest, the band has established its reputation of an uniquely engaging show that blends unique urban Greek flavors with intuitive production and orchestration.
So forget folklore, and get ready for intense urban sounds straight from Athens Greece by a 7-piece band including the two brothers, a seducing female vocalist, a crowd engaging MC and three virtuosi on the bouzouki, saxophone and el. guitar, that have succeeded in getting audiences all around the world to their feet.
Full Bio