Naschmarkt is one of the places you need to visit when in Vienna. It's a market with three rows of restaurants, wine bars and deli shops with a very cool and friendly ambience, and reasonable prices. Plus, most eateries stay open until late which is really convenient, especially for Mediterranean people like us, who are used to eating late dinners.
We arrived in Vienna around 9pm on a Tuesday night, after a very long drive. After 6 shows in a row we really felt we deserved some proper food, and booked a place that seemed nice but, when we got there, it looked really miserable, so we decided to look elsewhere.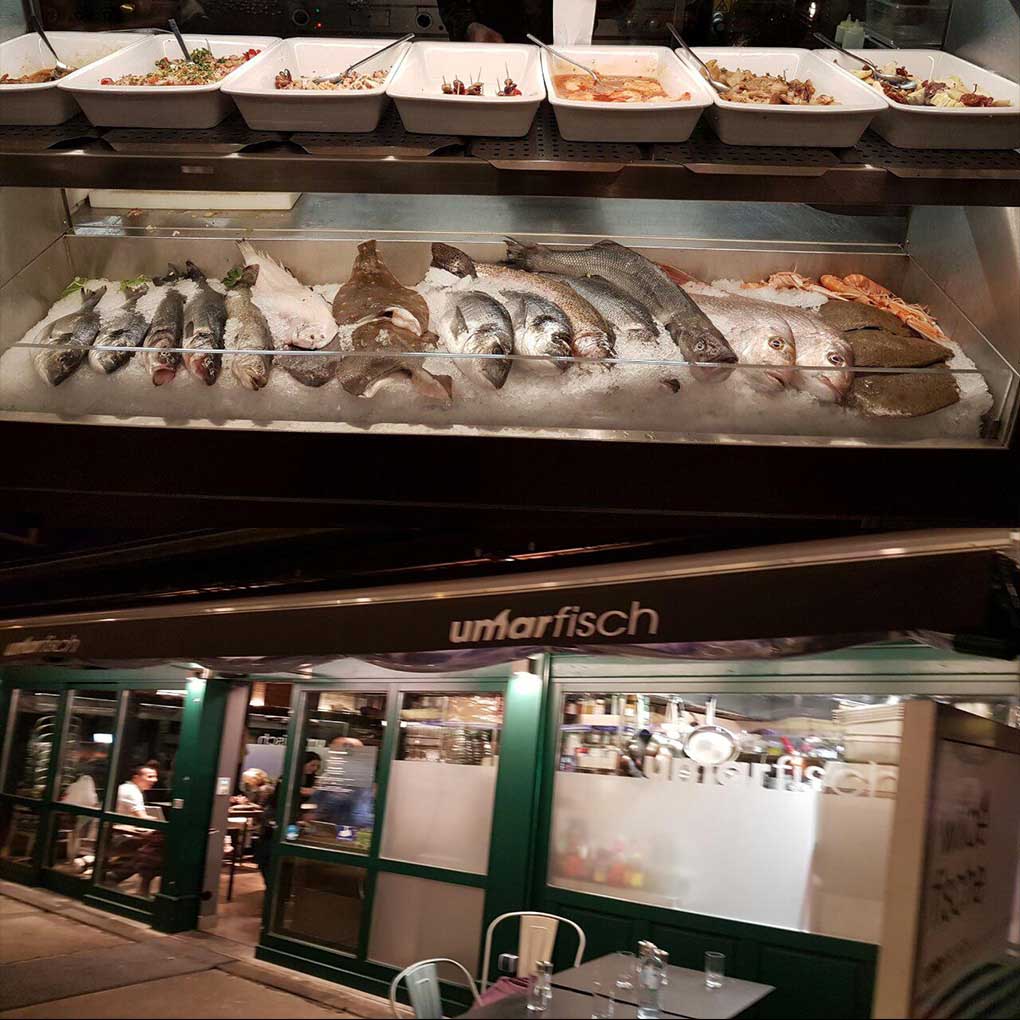 Umar's seafood restaurant appeared like an oasis in a desert. We were immediately seated by very friendly staff, kind enough to answer all our clueless visitor questions.
The appetizers we chose were a variety of fish tartars (tuna, salmon and sea bass) accompanied by a Wakame (japanese seaweed) salad, and a tuna Carpaccio sprinkled with Parmesan flakes and rocket leaves. The Carpaccio was very tender, and each tartar had a very distinctive taste, especially the sea bass, with its pickle and capers seasoning.  Plus they were really nicely presented on a huge platter.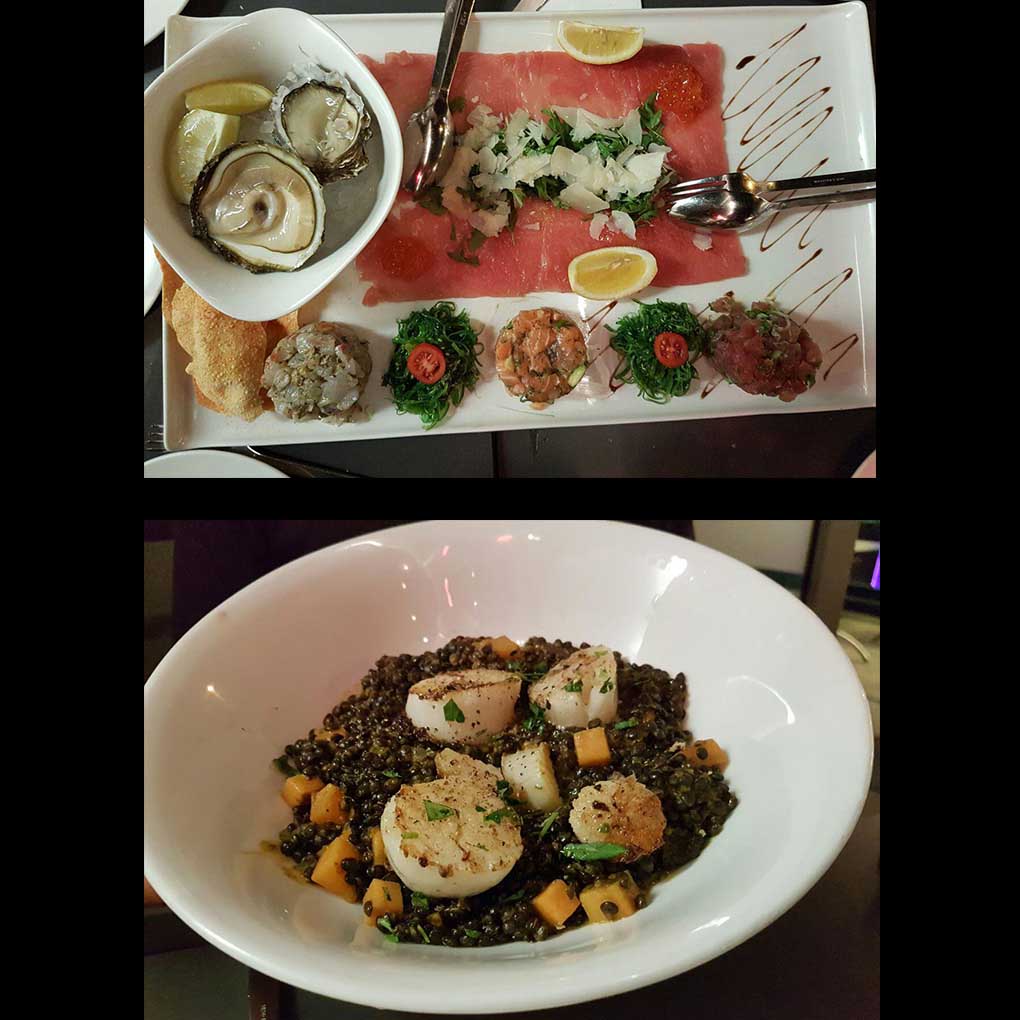 As a main dish we tried a shrimp risotto, which, despite its generous quantities of cream and Parmesan remained delicate and tasteful, which is, more or less, what you want a risotto to be, if you're honest with yourself.  No2 were grilled scones over a lentil salad flavoured with cumin. Tasty. No3, a fried sole, really fresh and not oily when served, accompanied by a spinach and leek salad. And, finally, a grilled sea bream with a boiled potato and spinach salad.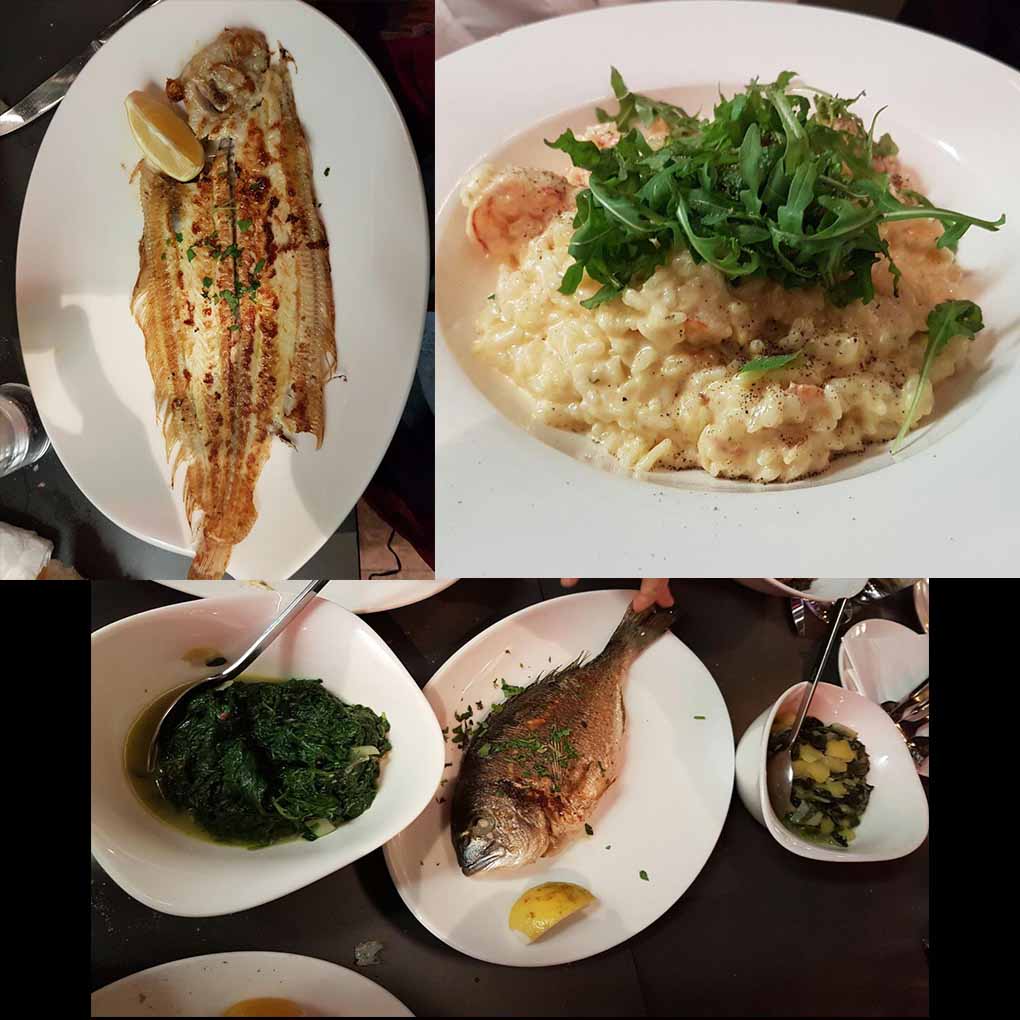 The wines Umar offers are mainly Rieslings and Green Veltliner (Grüner Veltliner). We chose the latter, which is an Austrian variety we didn't know of, plus it was cheaper. We had two bottles, very good for its price.
Oh, and we also had a few oysters.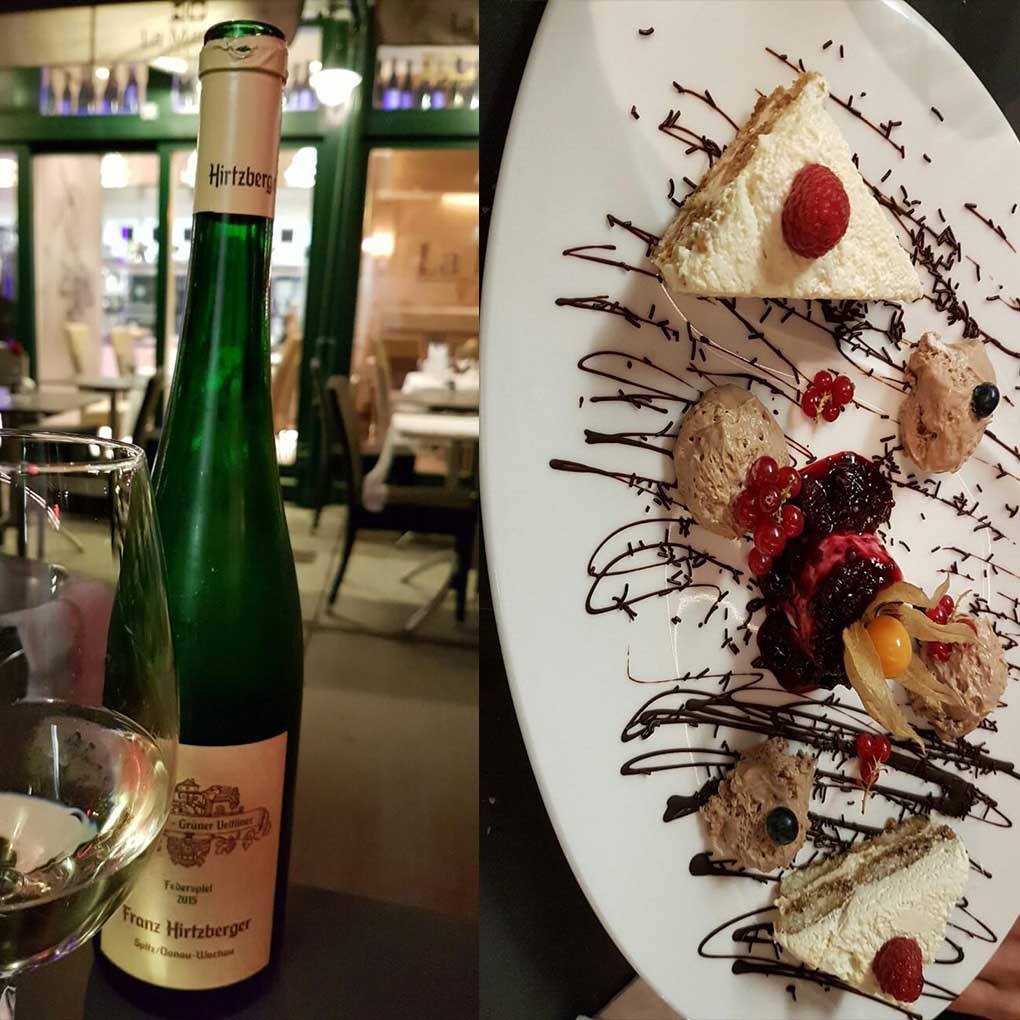 Overall, the quality of fish was excellent, all dishes were very decent, without any illusions of grandeur, and the personnel were very helpful and had just the right amount of humor.
Vienna at its friendliest.