Munich is in the German region of Bavaria. And that says a lot by itself. An ultra-rich, beautiful part of Germany, kind of conservative, but all the while one of the highest estimated parts of Germany in terms of culture, style and architecture.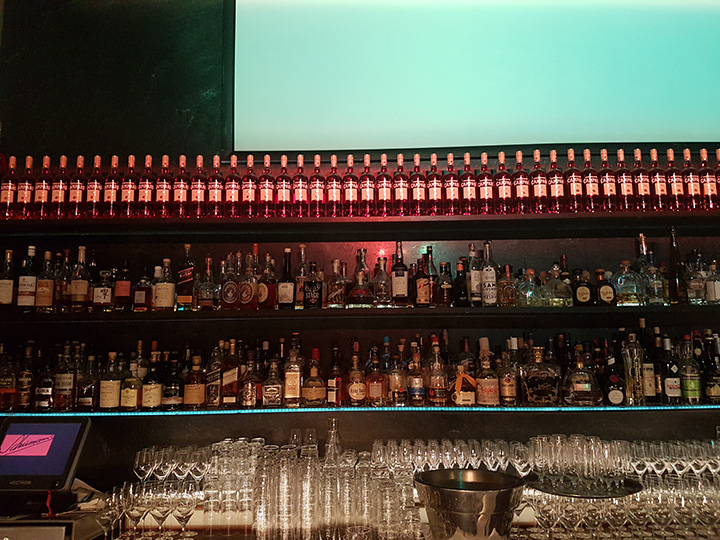 In the very stylish city of Munich is a very stylish bar called Schumann's. Upon entering, the first thing one notices is the modernist design lines throughout the space. A bar close to 10m long, in front of a 10m long row of shelves on a green marble wall. Shelves are obviously full of bottles, and on the top lies a shelf with just Campari bottles that reign over the rest. Probably the sponsor, but anyhow it looks great and is kind of a signature image for the place.
In the 60-page drink list, one comes across several cocktails that are Charles Schumann's (the bar's founder) own creations. There is also an extensive wine list and several dishes to order along with your drinks.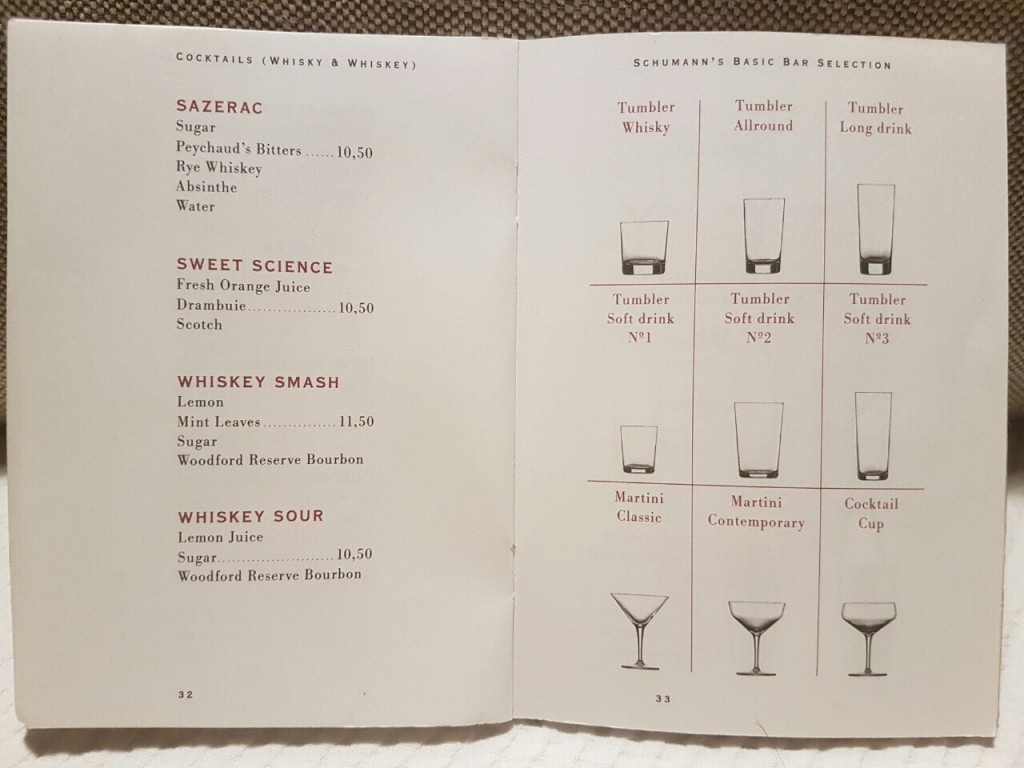 The crowd is a mix of hip and trendy to business executives wearing 3k euro suits to everyday people. The staff is also a mix, from young mixologists with hipster beards, and older Bavarian bartenders who never smile unless they want to make fun of you, which they do and are usually right, since they know best.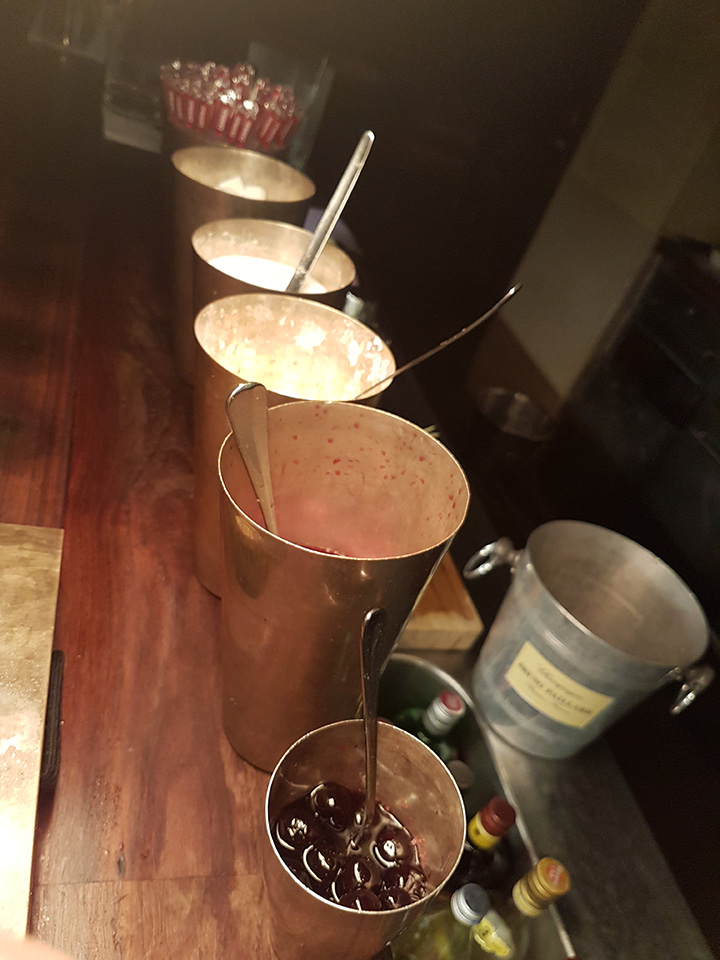 Having been to Scotland recently for a concert, we thought we'd order a malt whiskey. We were subtly reprimanded by the bartender for asking too many questions and not being able to pronounce the Gaelic brand names correctly, but it came and it was great.
And while finishing this drink, came Kostas, a Greek guy (seems like there is one everywhere after all) working in Schumann's for almost 20 years. He knows everyone, is genuinely friendly to Greeks and non-Greeks alike, and holds a senior position equally divided between bartending and socializing.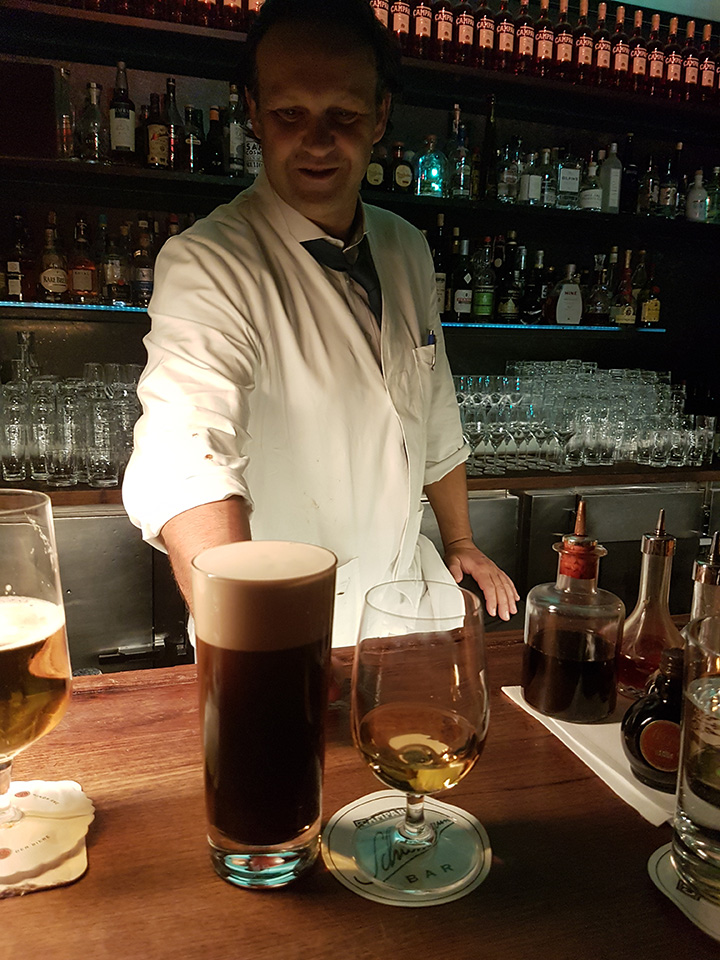 Seeing we had ordered malt he showed us photos of the whiskey barrels he bought during his last trip to the Highlands. These stay at the distillery in Scotland, and he receives some bottles every year, which he generously offers to friends, following his what-else-is-there-to-do mentality.
He suggested a next round of a peaty malt whiskey. 'These are the ones matured in smoked barrels' we were informed, and, being clueless, we asked for the peatiest of them all. He served us two glasses of Octomore, accompanied by two super cold 33cl Guinness, which proved to be extremely fitting to wash your mouth before the next sip of this delicious super strong, bitter and salty malt.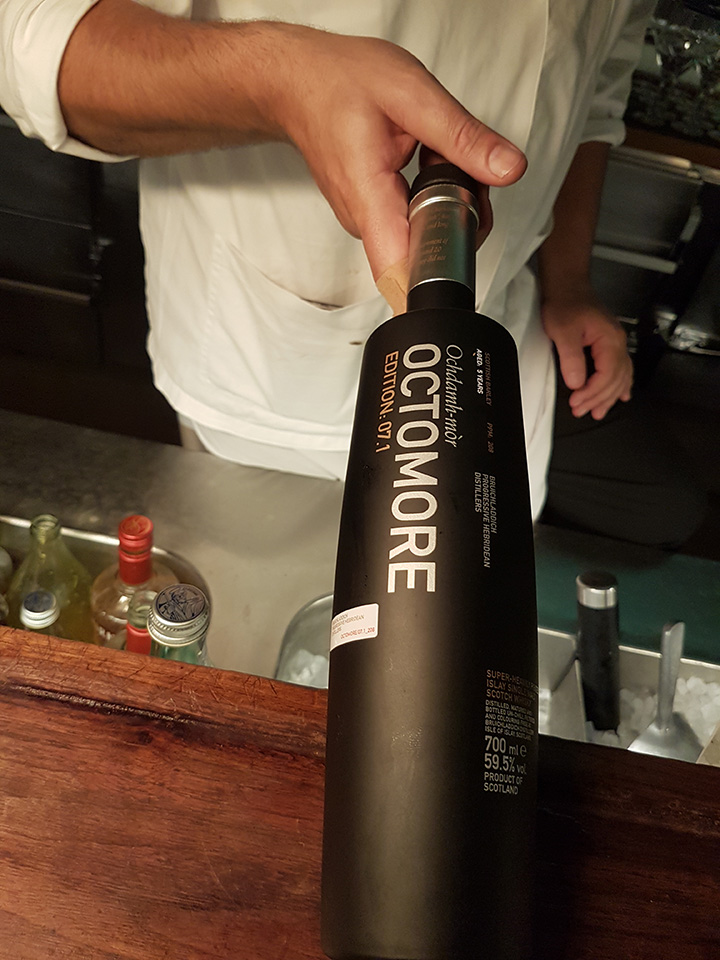 We stayed for a couple of hours, got sufficiently drunk while talking with Kostas about the purpose of life, and made friends even with even the old Bavarian bartender. We are sure to return in our next trip.
Bar Schumann's, Odeonsplatz 6-7, 80539, Munich