TΟ FILARAKI (ΤΗΕ FRIEND) – VOLOS
If you were to be blindfolded and served what Apostolis, the owner of Filaraki has to offer, you would probably imagine a place with long waiting lists, snobbish receptionists and a pricey menu. Their raw material quality together with the wisdom of the course's succession are definitely in the league of such a restaurant. However, as it's not in NYC or London, but in Volos, a medium sized beautiful coastal city half way between Athens and Thessaloniki, things are much different.
Before we go into this place's details, here's a few tips on what a 'tsipouradiko' in Volos is all about. Tsipouro is a hard liquor made of distilled grapes, similar to the Italian grapa. And a 'tsipouradiko' is where you drink it. Very much like a tapas bar, only, when in a tsipouradiko, you don't order the dishes. You just ask for a round of tsipouro and the side dishes come along with the drinks.
But here's the clue: the content of each side dish depends on the level of tsipouro consumption. This means that, in the beginning you would get a few dips, fish cured in salt, and pickled vegetables, then maybe a few grilled pleurotus mushrooms (a kind of oyster mushroom very common in Greece), then some octopus, squid, or calamari, then some crustaceans, and finally grilled or fried fish.
Having reached your 4th glass of tsipouro, in most cases means that you have now earned the right to select the sides you wish from that point onwards. It is now your choice to repeat one of the previous sides, or opt for meat dishes, or fried cheese (saganaki in Greek) where available.
Or, you might be treated with something that remained secret up to that point. We were once served thinly sliced boiled ox tongue and, at another time an ultra – fresh whole grilled squid (ink included), rich as a rib – eye steak.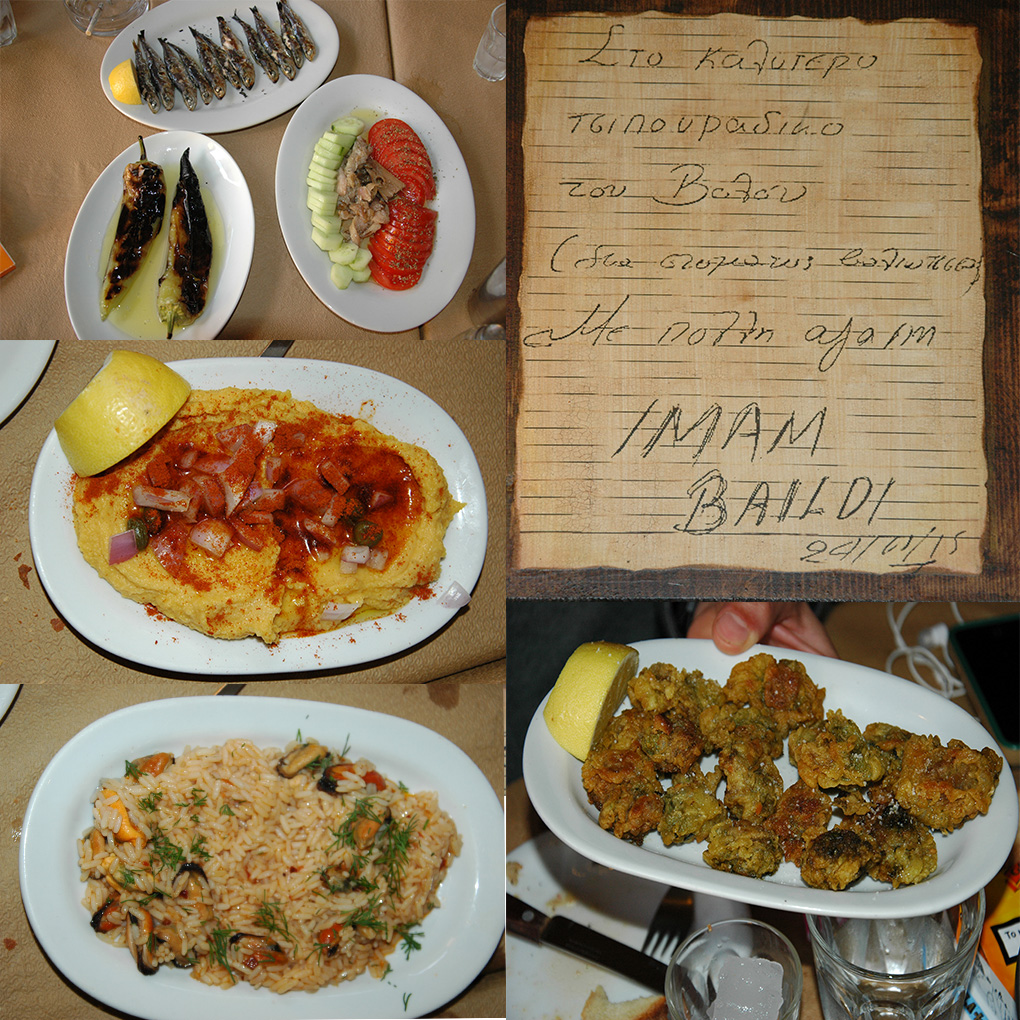 Mostra
Mostra, deriving from the Italian verb 'to show' is an alternative order pattern. offered by some tsipouradika. In this case, a whole bottle of tsipouro is placed on your table, and side dishes arrive periodically, until you stop the order. 'Mostra' bottles are usually unlabeled, they are the owner's choice among local tsipouro producers and usually each place has a limited selection either with or without anice.
Most tsipouradika are also open at night, although the traditional custom is to go for lunch and then back to work, since, especially in older times businesses would close between 2 and 5 in the afternoon. If at leisure, you may of course stay longer, sip and eat into oblivion.
There are numberless tsipouradika in every corner of the city, ranging from the older ones, such as Kavouras, to more modern such as Mezen which serves innovative mezedes made in an open kitchen, similar to a tapas bar.
So that's a typical tsipouradiko experience. But the owner of 'Ta Filarakia', who happens to be the one out of a total of three people working at the place, takes it a notch further. A few of his innovative touches: fish is almost always grilled, whether or not it's small or large. If you're lucky, you'll get a marinated and grilled mylokopi (the Greek equivalent of croaker fish). When serving shellfish, he gently passes them through vapor and adds a spoonful of lemon zest. And when it comes to crustaceans, he grills them to perfection and offers the best available. And if the day's catch is not good enough he simply doesn't serve any.
Like all true connoisseurs, he adds his personal mark without any pretentiousness or boast. On the contrary he is quite humble. So humble yourself before you enter his 20sq meter eating area with tables arranged in Tetris patterns, watch him work in his kitchen consisting of a grilling space, a few pots and a fridge, and get ready for simple and purely delicious seafood.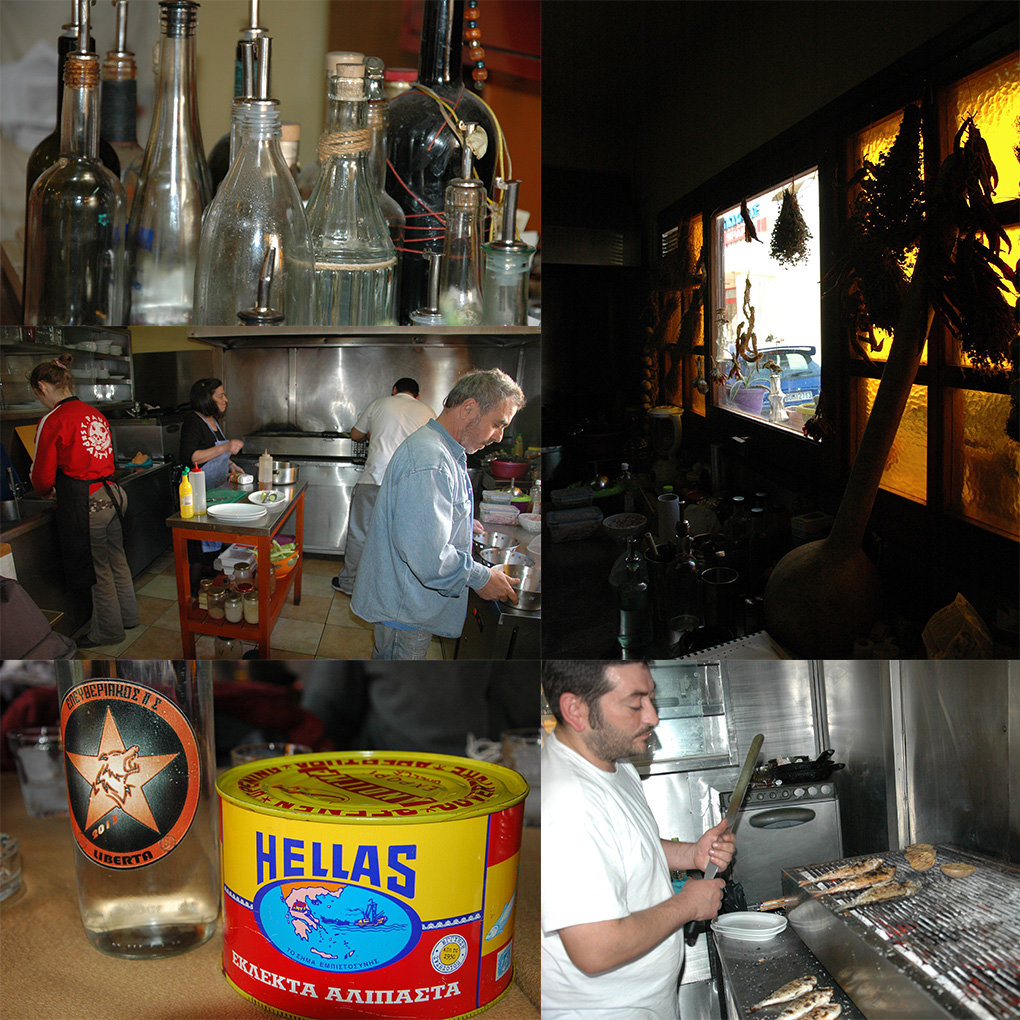 To Filaraki
Averof  3 Nea Ionia, Volos
+306950670794